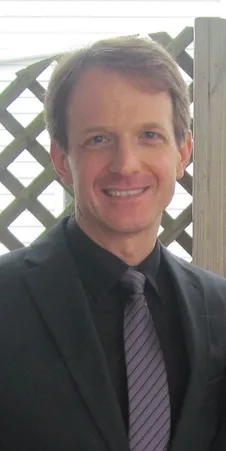 Dr. Stephen Wohar graduated with high honors from Palmer College of Chiropractic in Davenport, Iowa, in 1990. Prior to studying at Palmer College, he completed his pre-Chiropractic studies at Indiana University of Pennsylvania.
Dr. Wohar has been in practice for nearly 31 years. He began practicing Chiropractic as an associate doctor with his brother, Dr. John Wohar, in Monessen, PA in 1990. He has been in private practice since June 1994.

Dr. Wohar decided he wanted to become a chiropractor since high school. His interest began as a result of a bad concussion he received in a bicycle accident when he was about 14 years old. He was knocked unconscious when his head hit the road. He was taken to the hospital, bleeding badly, x-rayed, then discharged. For nearly 3 years afterwards, he experienced daily neck pain, frequent headaches and facial twitches.

It wasn't until his older brother became a chiropractor and began providing chiropractic adjustments to Dr. Steve's neck, did he begin to get relief. It made such a difference in his daily life that he decided that he, too, wanted to become a chiropractor.

Dr. Wohar is passionate about helping people enjoy a better quality of life through chiropractic adjustments, manual trigger point therapy, exercise and high quality nutrition. He is an avid reader of various health topics, especially chiropractic, neurology, trigger point therapy, exercise and nutrition. It is an ongoing journey to learn as much as possible to make the biggest difference in his family's, patients' and his own health. Good health truly is wealth and he considers it a great privilege and duty to become the best doctor he can.